2017 REAL ESTATE PREDICTIONS
Each year I take time to review what has happened during the year and look forward to predict what is in store for real estate. Below are my predictions for the 2017 real estate market, based on data that was available at the time this was written. This takes a strong national perspective since this is the context we operate in and contributes to how our market here in Seattle is performing and will perform. A snapshot of how Seattle real estate is currently doing, and some predictions for us locally, follows at the end of this article.

And for those of you who are thinking, "Shouldn't this have been announced at the beginning of the year?" My answer: "I wanted to wait and see what would happen with the new adminstration." Well, I was waiting for things to settle down. Since it doesn't look like that'll happen anytime soon, here goes 🙂

Median Sold Prices – Home prices will continue to increase nationally by single digit numbers, about 5%. However, urban metro areas with high employment or that are in high demand by Millennials may still see increases at 10% or above. According to the National Association of REALTORS®, October's national median price for existing single family homes was $232,200, which represented a 6.0% increase over October of 2015 (which was the 56th consecutive month of year over year gains). National inventory shortages coupled with high demand will continue in 2017.

Housing Inventory – Although there are improvements in this category, it will take more than just a year for the situation to turn around. Our inventory shortage was caused by a shortage of housing starts that began during the recession. We will continue to see inventory challenges until new construction picks up even further. I predict that more buyers will be entering the market for a home as our economy is strong with low unemployment. According to the Bureau of Labor Statistics, the national unemployment rate stands at 4.6% for November, 2016, which is the lowest it has been since August of 2007. High demand and low new construction means a continued inventory crunch.

Housing Starts – Housing starts (the measure of homes that began construction) jumped from 900,000 in 2015 to 1.3 million in 2016. Although this is a welcome increase, it is still not enough to quench the demand. Our country needs about 1.5 million new starts per year to maintain inventory, but since 2009, we have been short a cumulative 5 million units. This is one of the primary causes of our inventory shortage and what is driving prices up – demand outweighs supply. In 2017, I predict that builders will finally surpass the 1.5 million start target and our inventory shortage will begin to wane by mid-2018.

Second Home Markets – Investment and vacation homes markets will continue to be strong in 2017. The passing of wealth from the Silent Generation (1925-1945) to the Baby Boomer Generation (1946-1964) is a strong driver of vacation home purchases. Investment properties are a hot commodity, especially in urban areas where rents are skyrocketing due to a shortage of housing.

Interest rates – The improving economy and almost full national employment is a sure sign that interest rates will continue to increase in 2017. The new rates will balance job growth and higher inflation rates. The Federal Reserve increased interest rates a quarter of a percentage point at its December meeting. The federal fund rate has a significant effect on mortgage rates. I expect the 30 year fixed rate mortgage rate will reach 4.75% by the end of 2017.

As for Seattle and the Puget Sound region in general, our market continues to be buoyant. Let me put that in perspective. I brought out two new listings right before Christmas, traditionally a slower time. We were able to generate 8 offers on one home, located in West Seattle, and ended up with $5,000 more than the house next door. The next door neighbor's home had gone under contract just three weeks prior, had the same floor plan and was a complete remodel and beautifully done. On the second home my team and I listed, we were able to generate two offers. The home was a townhome-style condo in Lynnwood, an area nowhere near as fast-paced as Seattle. In the complex where this unit was, there were three recent sales in the prior 60 days, and with the same floor plan and size, and all sold within $500 of each other. Our home was the only one with multiple offers, sold for thousands more than the other three, and was in the least desirable location of the complex. These are just two examples where a great strategy meets flawless execution. When you know the important performance metrics, you can work your strategy to win – whether you are a buyer or a seller.

Some predictions, highlights and/or recommendations for Seattle and Washington going forward:
Employment will stay strong in our four major employment hubs of aerospace, technology, medical and bio-research. Employment will also be positive in our two minor employments hubs of agriculture and military.
Washington State had a healthy 3.9% GDP rate, ranking it highest in the country along with Oregon and Arkansas.
Washington home prices will increase by 5%.
There are major opportunities coming to Seattle in the way of foreign buyers, Boeing, Joint Base Lewis McChord, Microsoft, University of Washington and Amazon. In Tacoma, the two big opportunities are in Northwest Seaport Port Alliance and expected Federal Transportation.
The above means healthy job growth, and we are seeing 207 new people relocating to Seattle every week. This adds to the already cumulative 8-year shortage of housing inventory.
In Seattle, we will see more new construction coming on-line, many of these will be townhomes. There will be slightly more "more affordable" townhome properties, as well as new construction homes over $700,000.
The average days on market to contract will range between 20 and 30 days. This represents a slight uptick from last year and still favors sellers.
The average list to sale price ratio will likely land between 100% and 103%, depending on the neighborhood. There will likely be more homes that come onto the market that are not priced competitively as the market slowly shifts.
The median sold price of some urban areas will price correct while others will continue to see double digit increases. Low inventory in the high-demand areas will continue to push prices upward.
The average price per square foot will likely rise and stay above $360 per square foot (excludes condos and new construction). Remember, this number is for all of Seattle Metro and will be highly variable when you look at individual neighborhoods.
Price appreciation of luxury homes in King County will likely be tempered and we will see more price drops in the upper end. This is a great time to buy a luxury home – i.e. $1.3 million and above.
Inventory will remain tight throughout the year, hovering between less than a month to 1.5 months for most in-city locations. The best times to buy (if you are looking for more housing choices) is now and from mid to end of August. But don't expect "price deals".
The "deal" will be in the form of long-term future appreciation potential and, if you are lucky enough to find one, fixers in high demand neighborhoods. The former can be found in several overlooked areas and certain in-city pockets. Homes in these areas are great for investors and those willing to transition with the neighborhood. Call me if you want to be on my "hot list" to call when I spot one of these or have identified a home that isn't on the market and I would represent you (not the seller). The later, i.e. fixers, is what everyone is looking for and you'd better bring cash.
Appraisals will continue to be a challenge with regard to the high cost of getting an appraiser to inspect the property early enough to be able to close on time or for a speedy close to get your offer accepted. This is one crucial aspect of any buyer's purchasing strategy.
Multple offers will continue to be the norm. Having a negotiator who has their finger on the pulse of the market to develop a winning strategy, is well known and respected among his/her peers, and has a superb negotiation track record is more important than ever. Consider it a red flag if you have to make more than two offers to get your offer accepted (if you are a buyer) or you don't receive an offer close to the average days on market for your neighborhood (if you are a seller). It might be time to re-group, re-think, and re-act.
For you number lovers, here are several graphs covering the last 15 months for the Seattle Metro area showing market performance:

One of the key things to look for in the first graph below is the gap between the dark green and light green. The more the dark green towers over the light green, the more it is a seller's market. As you can see here, don't wait until spring to put your home on the market. Right now is a favorable time to sell your home.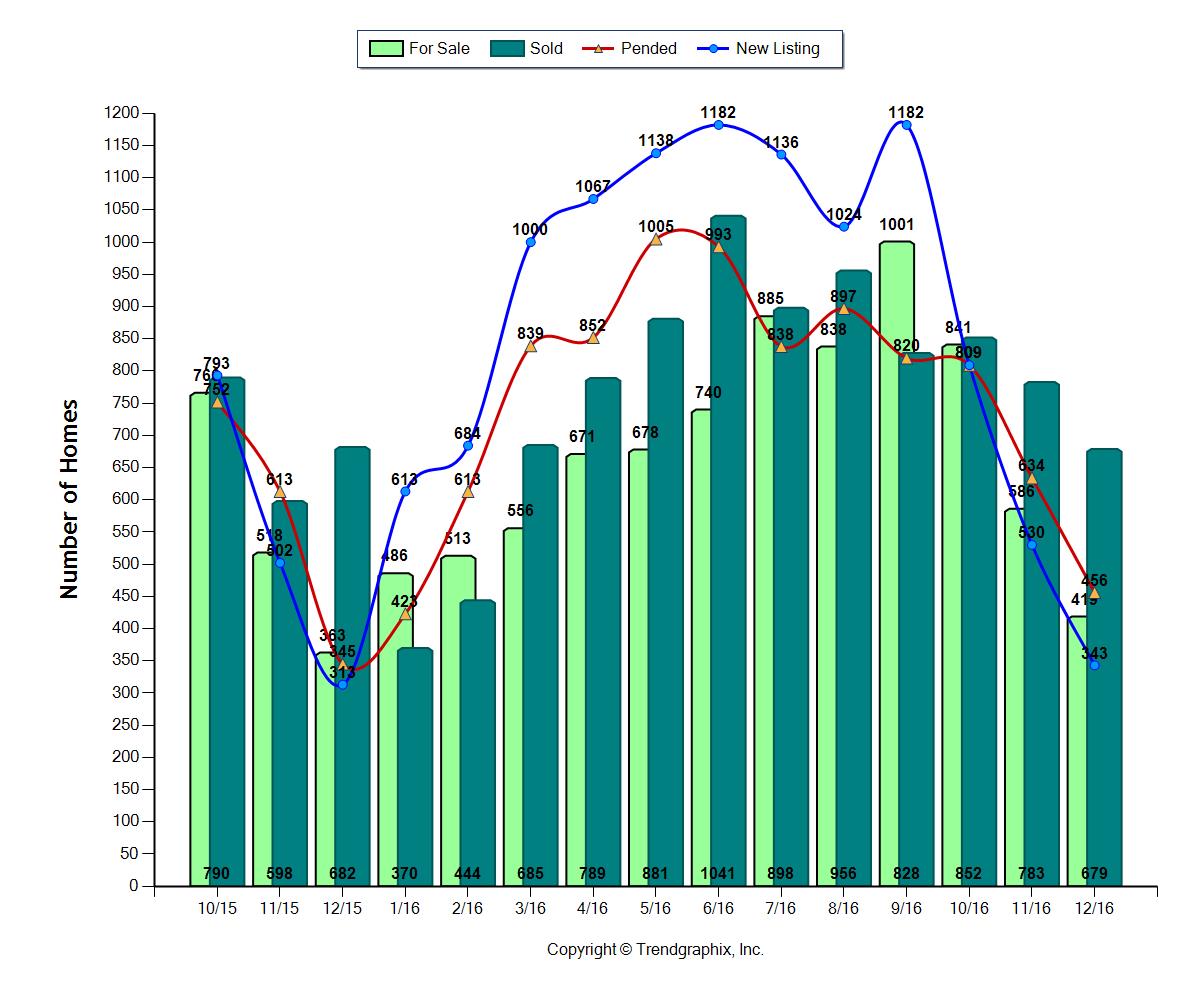 This graph below shows how demand at the upper end is likely already stretched. Maybe it's time to buy that beautiful new upscale home you've been dreaming about?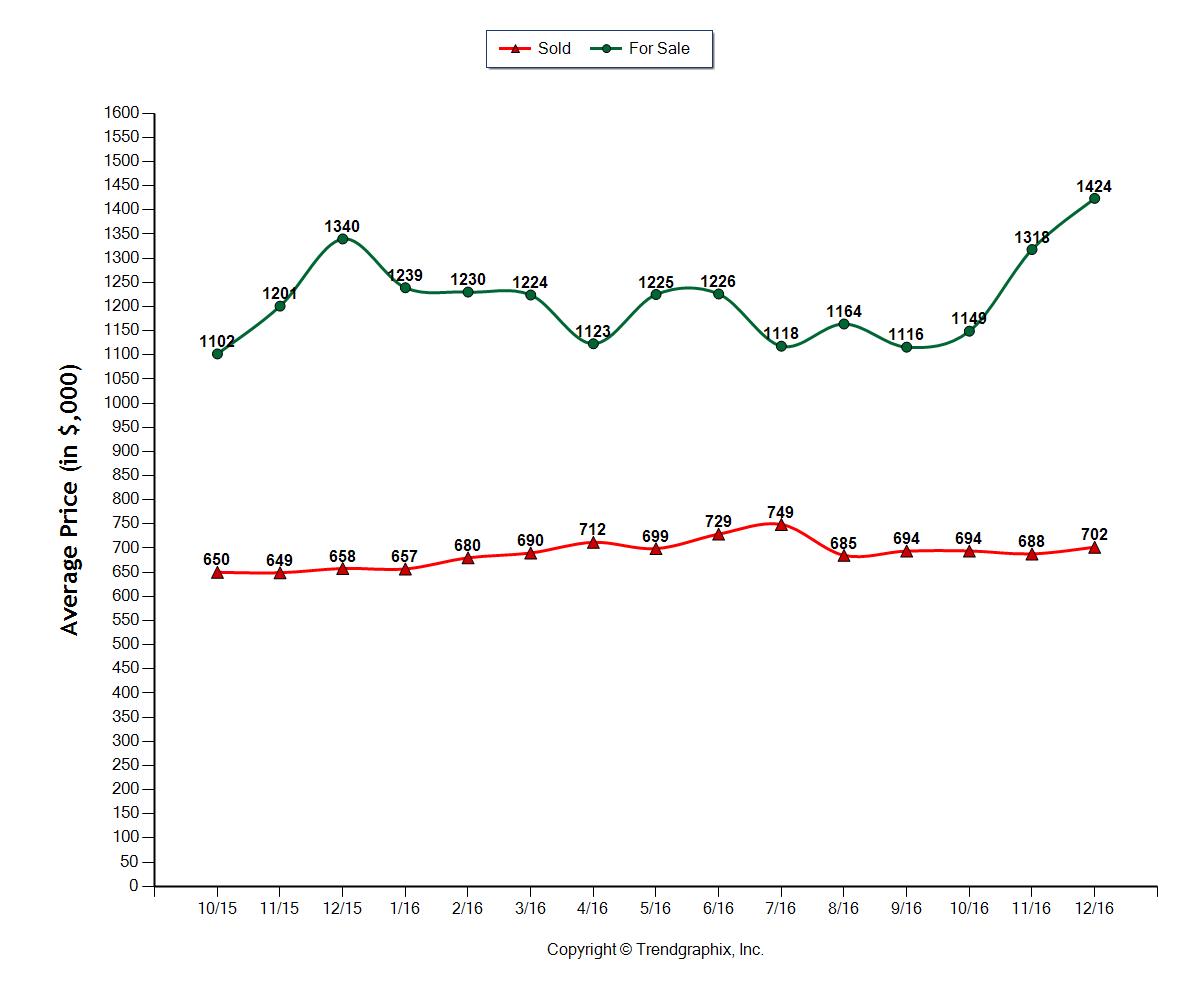 For an analysis on your home's value and/or your neighborhood's performance, or for a consult on how to win in the market as a buyer, please call or text me at (206) 650 5909 or send an email to Hannah@LivingInSeattle.com.

Remember, we are always here to be of service to you before, during and after the sale. And, whether you are selling or buying, we know all the secrets to help you win.

Best,
Hannah
Many thanks go to Denise Lones, Trendgraphix and NWMLS, sources for these predictions.